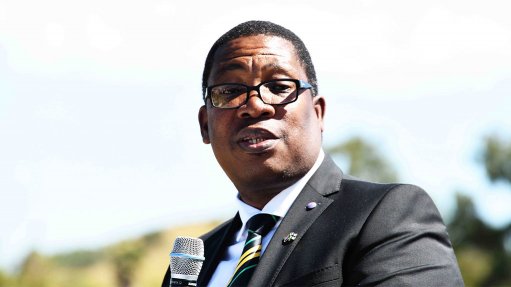 Gauteng MEC for Education, Panyaza Lesufi
Learners at H.A. Jack Primary School continue to be taught in an environment which is not conducive for learning and teaching because of the Gauteng MEC for Education, Panyaza Lesufi's failure to prioritize infrastructure renovations at the school.
Requests for the school to be renovated were communicated to the Gauteng Department of Education four years ago. MEC Lesufi promised to renovate the school, however, to date nothing has been done.
Instead, the department appointed a contractor which does not meet the financial requirements for the project.
This information was revealed during the Democratic Alliance's (DA) oversight inspection at the school today. See images here, here and here.
The infrastructure at the school has collapsed which poses a safety risk for both learners and teachers. The roof is leaking in various areas of the building and the floors are worn. See images here, here, here and here.
The department should have prioritised fixing the school during the June school holidays, but now the school still sits with a major problem, and we are approaching the rainy season which will disrupt learning and teaching.
H.A Jack primary school is old and the MEC needs to prioritise dealing with its infrastructure challenges.
This school building is not a conducive environment for teaching and learning and the DA will continue to put pressure on Lesufi until this school is attended to.
I will be submitting questions in the Gauteng Provincial Legislature to ascertain why Lesufi appointed a contractor that had no money for renovating the HA Jack Primary School.
Issued by Khume Ramulifho MPL - DA Gauteng Shadow MEC for Education